Better Than Steroids is the Secret to an excellent physique! It is loaded with specifics on training, cardio routines, and most importantly how to set up the most successful eating plans to optimize your muscle mass and burn fat! With information on the pre and post workout meal and glycogen supercompensation, this book is a must have for anyone wanting to look good!
Click here for an excerpt from the book.
Soft Copy eBOOK PDF VERSION - Get it now! You don't have to pay and wait on shipping!

"Better Than Steroids is straight out with my training! Dr. Willey has gotten to the core of what really matters in the quest for size, shape, and getting ripped! If you're looking to get to the next level in the sport of bodybuilding, Better Than Steroids will get you there!"
– 4X Mr. Olympia Jay Cutler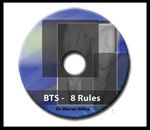 Better Than Steroids – 8 Rules DVD
Loaded with underground exercises used by the best in the business to get big and strong.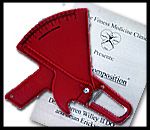 Body Fat Measurement Calipers
These calipers are highly accurate and will help you chart your progress along your journey.
Customized Meal Plans
Meal plans customized to your specific body type, goals, fitness plan and needs.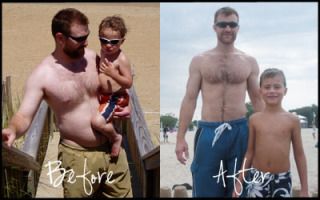 "I may have shared this with you in the past but I purchased your book, BTS, for my brother about 3 years ago. He followed the principles in the book and within about 4 months he made a dramatic transformation and has been able to stay lean and healthy.
Here are before and after pictures he sent me in an email thanking me again for the book. Since this time he has also been able to share what he has learned with my mom (who is 65 and has lost 25lbs and is off blood pressure meds) and he is working towards a PHD in nutrition from Ohio State University." -Derrick Whitacre

"First off allow me to thank you for the fantastic book, "Better Than Steroids" as I have been seriously training for about 18 months now and although I was able to bulk up pretty quick I have gained a high fat percentage, 23% to be precise and have struggled to know what to do about it.
I've always read all the magazines and I have tried every promising supplement out there from Muscletech to BSN and back. With the help of your book that I have recently read I have achieved my target of 10% body fat. Thanks so much!" -BA
"I absolutely love your book! For the first time after reading it, it was not like other books were they got confusing and hard to read. When I say this I mean you broke it down very well with the formulas to use and how to calculate how much you need and how to get the bulk look or shredded look without lying and saying ," you can look great in 30 days." You didn't BS me in what I needed to do. I have referred this book to several people to help them with their success. Your book was actually 100% of the reason why I did the bootcamp with Stephanie [Dr. Willey's online personal trainer]. Everything she would explain I read in your book and would know exactly how many calories I needed what Calories i was in taking it was a wonderful experience because of it. The only thing i would suggest is the same easy to read on how to actually calculate your foods when you are cooking meals at home such as spaghetti or lemon chicken. If you come out with another book i will definitely get it without hesitation. I am actually going to buy another copy of better than steroids just to keep in my gym bag and one can stay at home. Hope this helps and sorry for all bye spelling and grammar i was never good at it and i am on my phone. Thanks again for sharing your knowledge." -Jayke Grant